Extensive evaluation
Expertise and experiences from a wide range of sources and perspectives are being incorporated into the review of the recruitment strategy. In addition, Swiss Transfusion SRC is evaluating developments at registries in other countries, with which it has contact through its cooperation with them day-to-day and over the World Marrow Donor Association. Moreover, very special weight is being given to clinical studies and to the experiences of doctors who perform transplants, as they know best which donors are potentially associated with the best outcomes for their patients.
In 2017, the organisation engaged in an initial exchange of experiences and views with the staff of «Anthony Nolan», one of the registries based in the United Kingdom. «Anthony Nolan» was founded very early on, in 1974. Due to clinical considerations, it now registers only young, preferably male, donors between the ages of 16 and 30. Issues like the composition of the registry, marketing activities and fundraising were the subject of intense discussion at the meeting.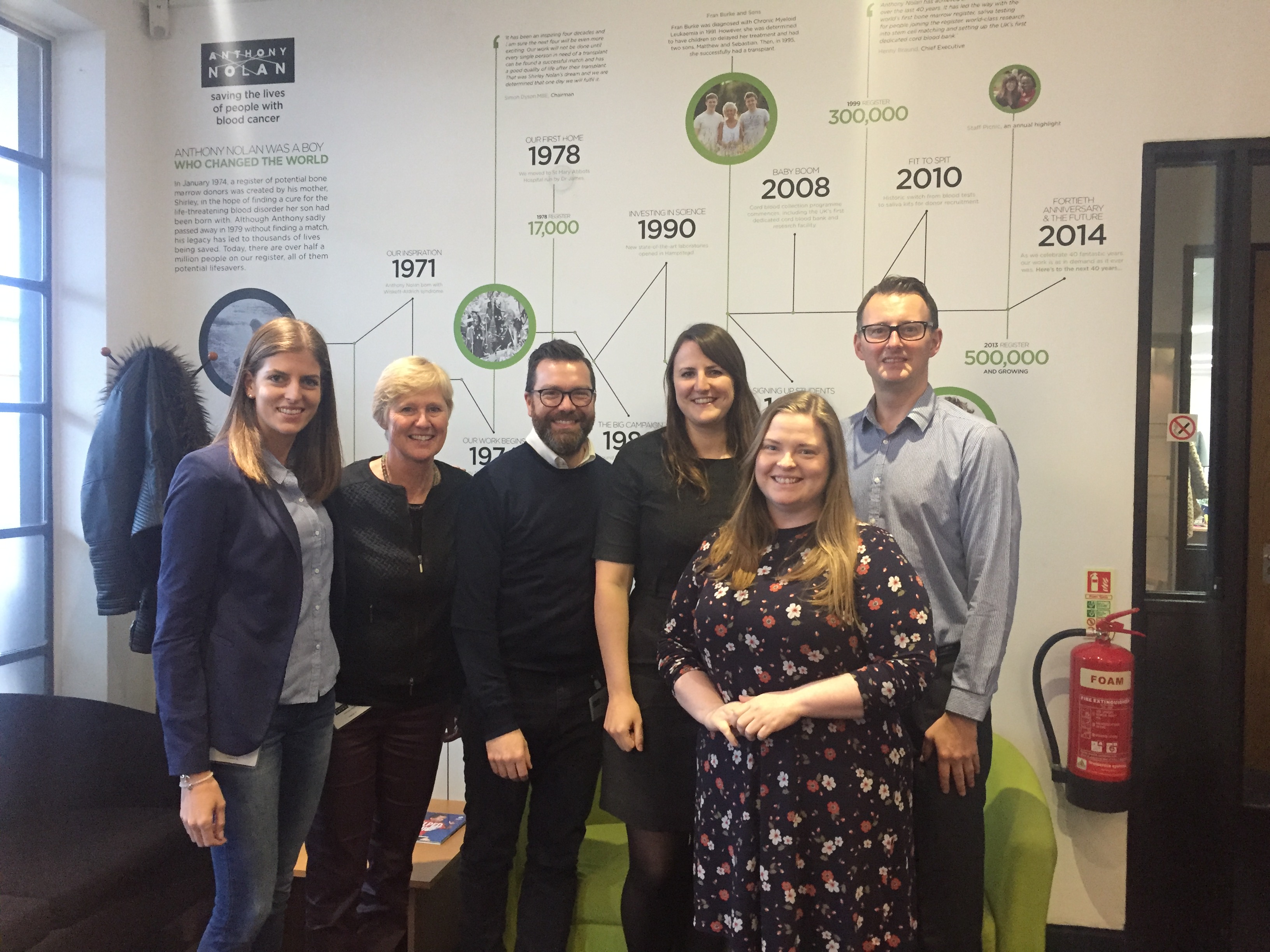 The Swiss Transfusion SRC delegation with the «Anthony Nolan» experts: Nina Sonderegger (Manager, Marketing Blood Stem Cells), Monika Marbacher (Director, Donor Center SBSC), Oliver Kürsteiner (Department Head SBSC) and Rebecca Pritchard (Head of Register Development Team), Ann O'Leary (Assistant Director of Operations), Richard Davidson (Director of Engagement) from «Anthony Nolan» (left to right). In the background: milestones of the registry, founded in 1974.